What is export credit?
A solution to move you forward
An export credit guarantee is insurance against the risks of doing business and investing in other countries.
Backed by an export credit guarantee from EKF, you and your bank are assured of getting your money, even if the buyer is unable or unwilling to pay, for example, if political conditions in a country prevent completion of the business transaction. Should anything go wrong, EKF will compensate you.
With EKF to take on the risk, you and the customer have far better prospects of securing financing for your mutual transactions. This is important as financing is becoming an increasingly critical factor in international trade.
A guarantee from EKF can help your company win or retain orders. This enables you to boost sales and grow your company.
In other words, an export credit guarantee can help you finance your activities, increase sales and transform uncertain markets into certain exports.
---
How it works
We help you every step of the way
EKF can help you finance your current operations, raise financing for your customer and secure specific export orders. From the initial contact with a customer abroad until the conclusion of the transaction and receipt of payment.
Initially, we help you clarify your need for financing and protection against loss. A bank usually participates in the transaction and also helps find the right solution for your company.
Once the right solution has been found, the paperwork starts. How long it takes depends entirely on the specific transaction. We are able to issue certain guarantees in a matter of just a few days, others take longer. Luckily, EKF and the bank do most of the work for you.
When everything is in place, EKF issues the guarantee.
Go straight to our solutions
Read about the financing of operations
Read about the financing to customers abroad
Advice on how to secure export orders and avoid losses.
---
What does it cost?
Replace the risk of loss with a fixed premium
EKF' offers advice free of charge. We are also happy to give you a conditional offer, valid for up to six months, free of charge.
However, EKF's export credit and working capital guarantees are not free of charge. Either you or your customer abroad will pay a premium for these credits and guarantees. 
The price depends on the risk involved in the transaction.
EKF calculates this risk based on the repayment term of the guarantee, the buyer's credit rating and the political conditions in the country involved.
---
What is EKF?
The best security a company can have
EKF is Denmark's Export Credit Agency. We help Danish companies make it possible and attractive for customers abroad to purchase Danish products. We do so by helping raise financing and by insuring companies and banks against the potential financial and political risks of trading with other countries.
We assist both large and small companies, and we are happy to provide solutions tailored to your company's specific needs.
EKF was established in 1922 as only the third export credit agency in the world. Over the years, we have acquired unique expertise in the challenges faced by Danish companies in trading and investing around the globe.
EKF is owned and guaranteed by the Danish state but operated as a modern financial enterprise. With a guarantee from EKF, you have the backing of the Danish state, and that makes a difference in the world beyond the borders of Denmark.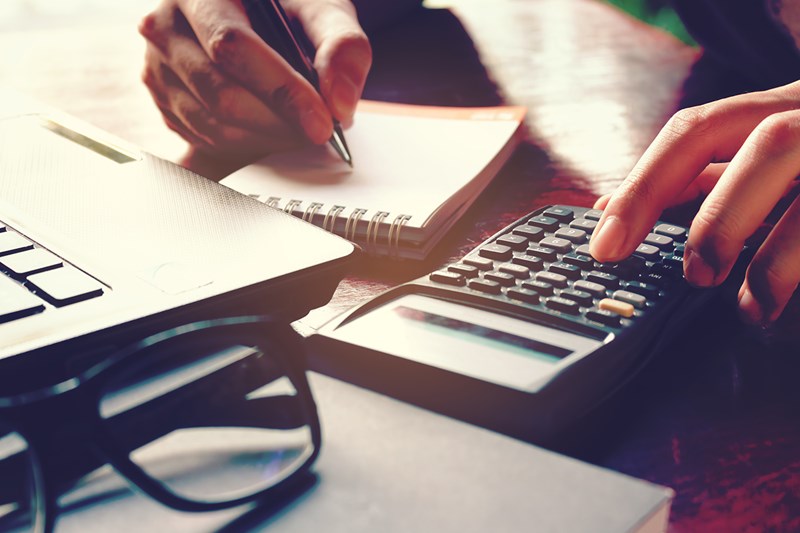 Calculate your premium
---
Get a quick and easy indication of what it will cost to let EKF cover the financing of your export transactions.
Start calculating